I prefer a traditional color palette, as used by early Impressionist painters. I use the Sennelier Watercolors line and Winsor Newton Gouche. All these paints are lightfast and have a high honey content, giving a smooth consistency and extraordinary luminosity.
My work as an architect taught me that high quality materials lead to a high quality final product.
MY PAPERS - I use a professional watercolor paper made from 100% cotton fibers that are dispersed and interwoven for exceptional strength and dimensional stability. Cold pressed on a cylinder mould, every sheet looks and feels handmade. It is acid-free, with a bright, natural whiteness. No chlorine or optical brighteners are used in its manufacture. These archival quality materials will hold their colors.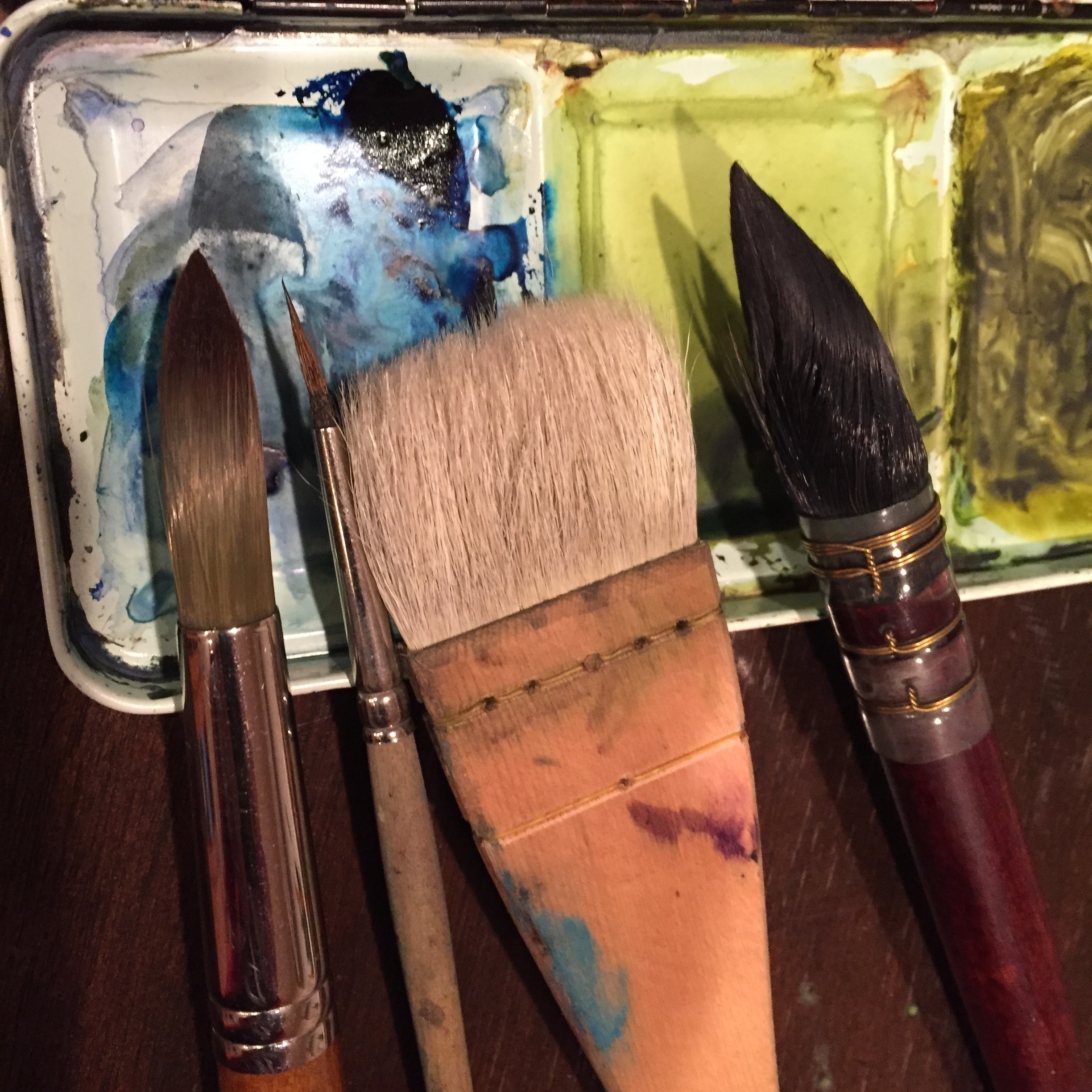 I started with many brushes, but now find I use only 4 most of the time. My brushes are synthetic, but soft and hold the pigment like real sable. The wide Japanese hake brush is one of my favorites.
THANK YOU FOR VIEWING
If you would like any of these paintings for your own, or want to commission an original work,
I would love to hear from you!
To purchase paintings text/ call or email. VENMO and all cards Accepted
Email: LauraMontllor@me.com
516.446.5777
@Panacea_Painting